RESERVATIONS ARE ENCOURAGED
Departs Downtown Clearwater with stops at Clearwater Beach Marina and Downtown Dunedin. Reservations are encouraged but walk-ons are welcome if capacity permits.  Directions for booking: From the options below, select where you will be departing from and then your destination. Note that Beach Marina departures going to Dunedin will stop in Downtown Clearwater.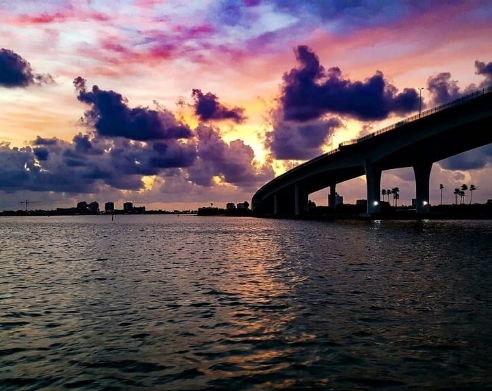 Ferry Routes
Start today!
C
Our route services Clearwater and Dunedin with stops at Downtown Clearwater, Clearwater Beach Marina (near Pier 60, boat attractions and restaurants) and Dunedin Marina (near breweries, shops and restaurants). All lines require a reservation and there is no guarantee that there is room for walk-ons. When booking make sure the correct departure point and destination are selected. Ferry may depart prior to scheduled time if all reserved guests have checked in and may skip locations without a reserved pick up and/or drop off.
INCLEMENT WEATHER
At times inclement weather may require the suspension or cancellations of services for the day. In these rare cases we will do our best to reach out to our guests. If this occurs you are welcome to text us at 727-755-0637 from 9:30am – 6pm daily. If calling after hours you can reach us at 727-755-0297. We will return voicemails within 24-48 hours
Payments accepted

Our accepted methods of payment are credit/debit cards. For safety reasons we do not carry cash aboard our vessels. Cash payments must be exact amount as we cannot provide change. However, cash tips are appreciated by our crew.
Schedules subject to change, please arrive at least 15 minutes prior to departure time. ALL SALES ARE FINAL.